2
Red Fox Coffee Merchants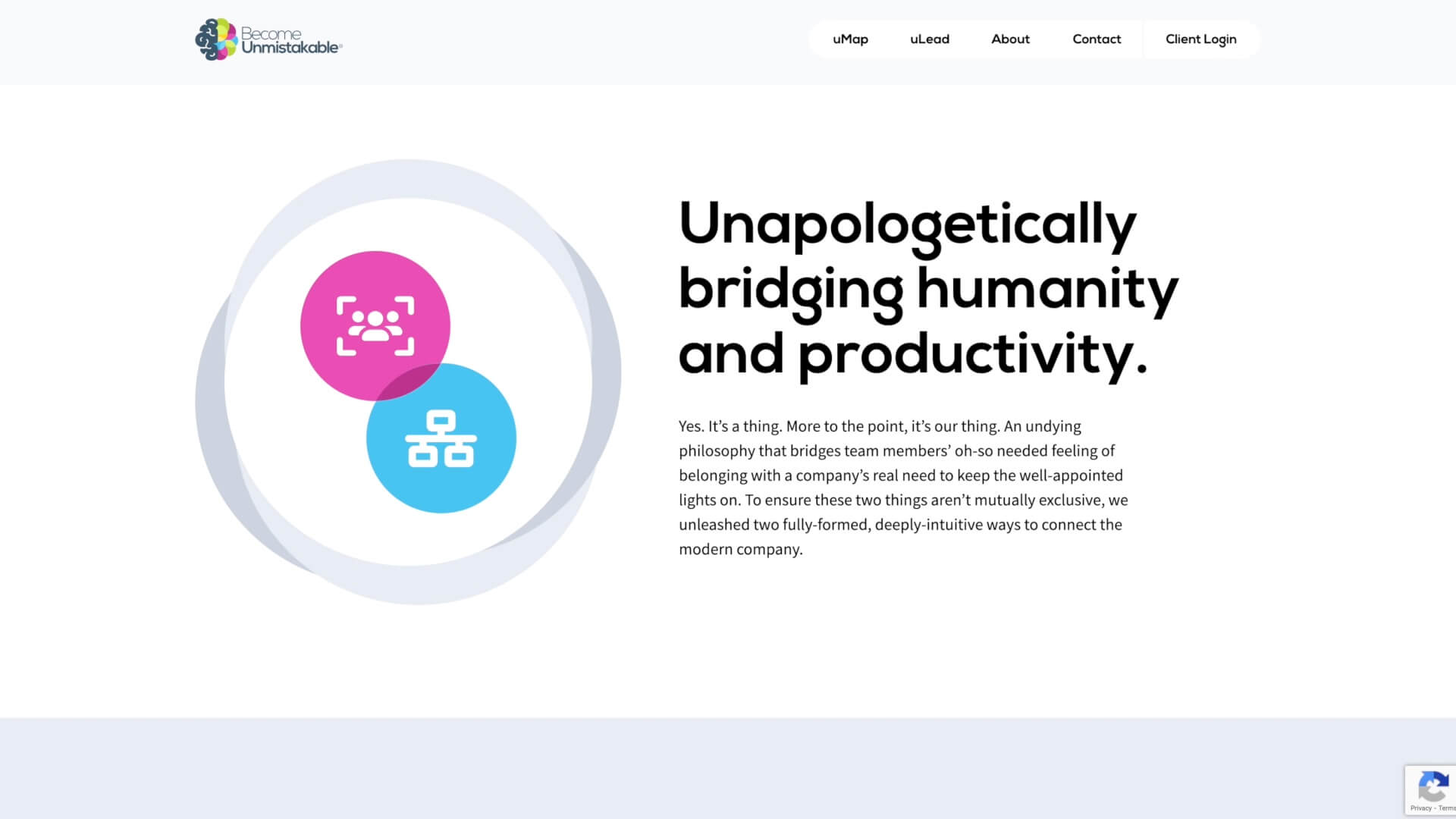 Become Unmistakable
Design | Development
Become Unmistakeable provides Human Resource software and training to help companies thrive in the modern, remote-centric work environment.
We worked with BU to create a new cohesive brand-style that would work across multiple products and service offerings. Using an "organic portal" and a spinning reveal we created a language that allowed us to feature a variety of content.
The site was designed and animated to invite users in and make a complex offering easy to explore and understand. And Simple iconography and bright color-coding kept things clear throughout.

The logos and iconography are wrapped in portals to create movement and bring focus to each section.

To contrast the high motion of the portals the type is revealed from behind "curtains" with a subtle swipe.

Menu and button hovers utilize the rounded edges of the portal to create unique hover animations.