2
Red Fox Coffee Merchants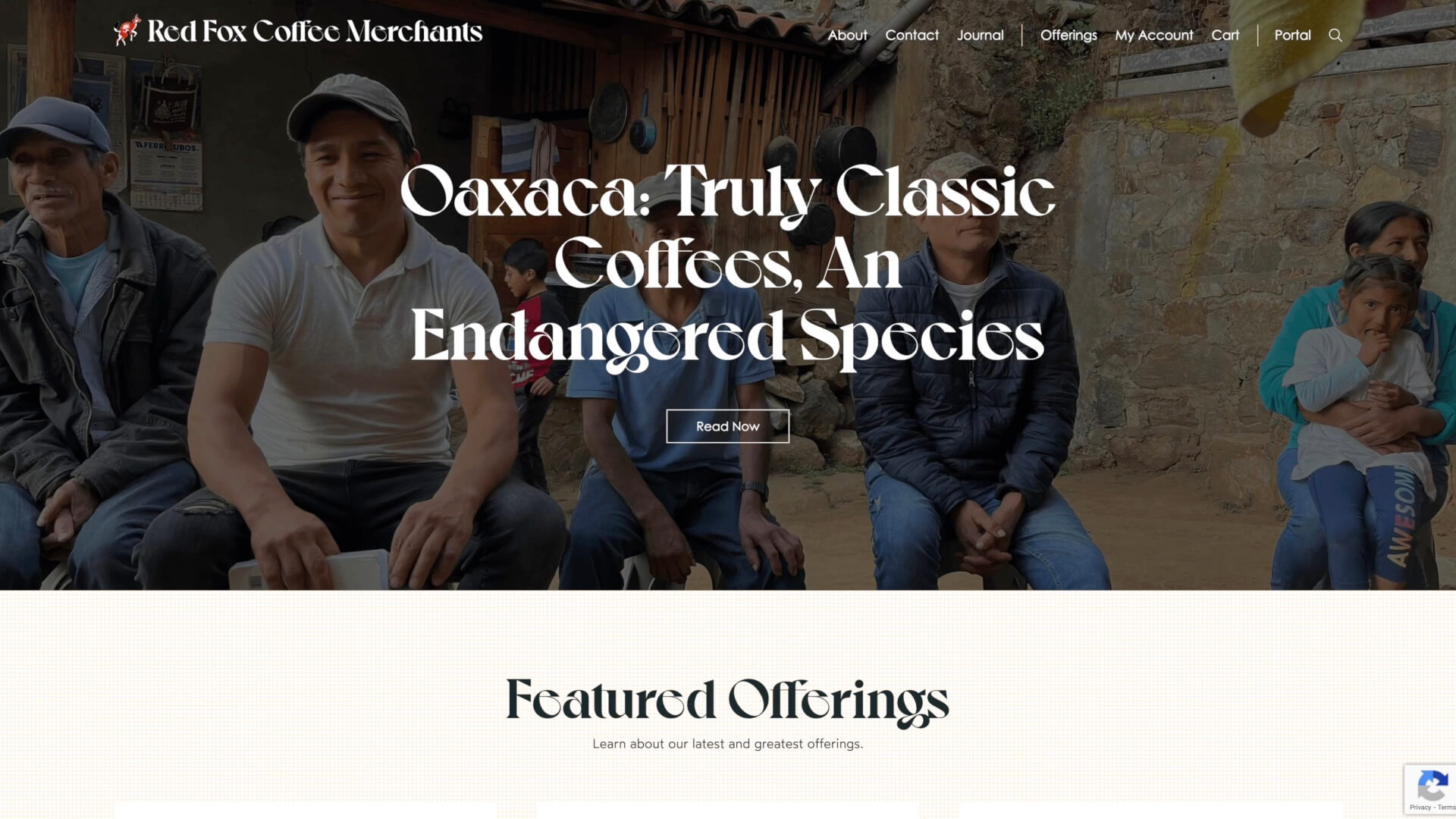 Red Fox Coffee Merchants
Branding | Design | Development
Red Fox Coffee Merchants globally sources high-end coffee beans for specialty coffee roasters across the US. By developing mutually beneficial relationships with the farmers, cooperatives, and communities they buy from, they build a stronger, more resilient supply chain.
We worked with Red Fox to completely overhaul the brand's look (leaving the fox icon but reworking all other aspects). An elegant font and modern, coffee-centric color palette provide a needed boost for the brand. And the elevated style rose to match the elevated level of service Red Fox provides.
In addition to a beautiful, fully redesigned website we implemented a custom e-commerce experience. The new site allowed for easy purchase of beans at scale and Red Fox was able to more seamlessly sell and distribute through the site.

Across the site changes of pattern and color are used to delineate content. The cross hatch brown subtly references the burlap of the bags used to transport the beans.

With a huge offering of coffees the details and filtering need to be clean, clear and simple. The cards used iconography to quickly show regionality. And rotating cards add a small moment of fun without getting in the way of the end goal.

Because the site is informational and e-comm the search needed to be easy to use (and elegant) when seeking different pieces of content.