2
Red Fox Coffee Merchants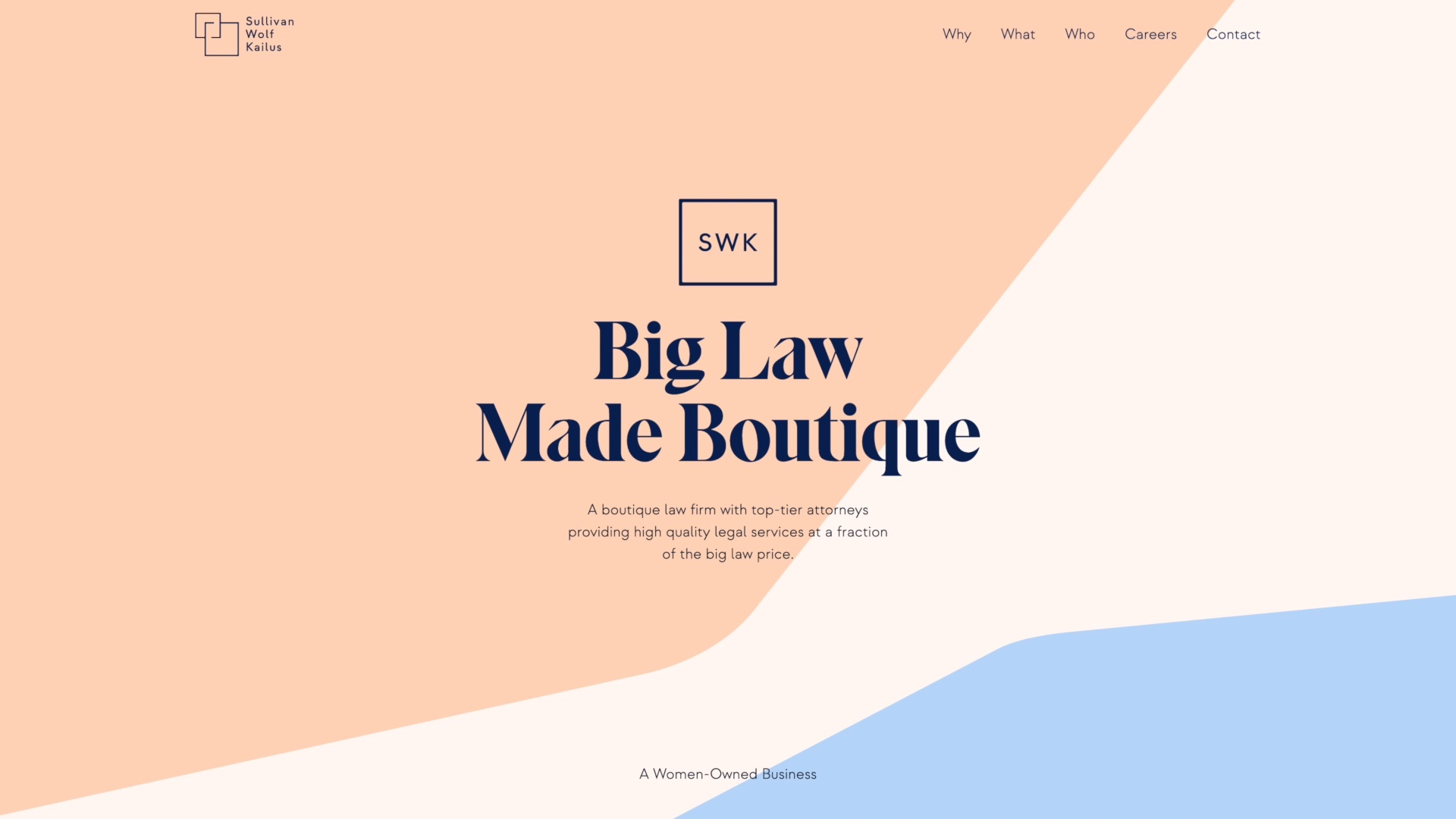 Sullivan Wolf Kailus
Branding | Design | Development
Sullivan Wolf is a women-owned, boutique law firm offering specialty services at a fraction of big law prices.
We worked with Sullivan Wolf to refresh their identity bringing a modern, feminine touch to the brand.
Utilizing the new modern branding we created an equally modern website experience that folded away revealing details about the firm in an engaging, animated manner. Everyone involved was extremely pleased with the results.

The branding was updated with a modern type face, a strong feminine color palette, a streamlined brand mark, and a new logo shorthand.

Soft-edged shapes and overlapping radial gradients complete the new brand look, allowing for unique and cohesive application across platforms.

The entire site opens and unfolds, section by section, revealing each piece of content with unique and elegant movement.

Special attention was paid to details like the color shifts of the menu as the sections change and overlap.

Extra secondary animations, like a spinning money-clock, added an extra touch to the messaging.