2
Red Fox Coffee Merchants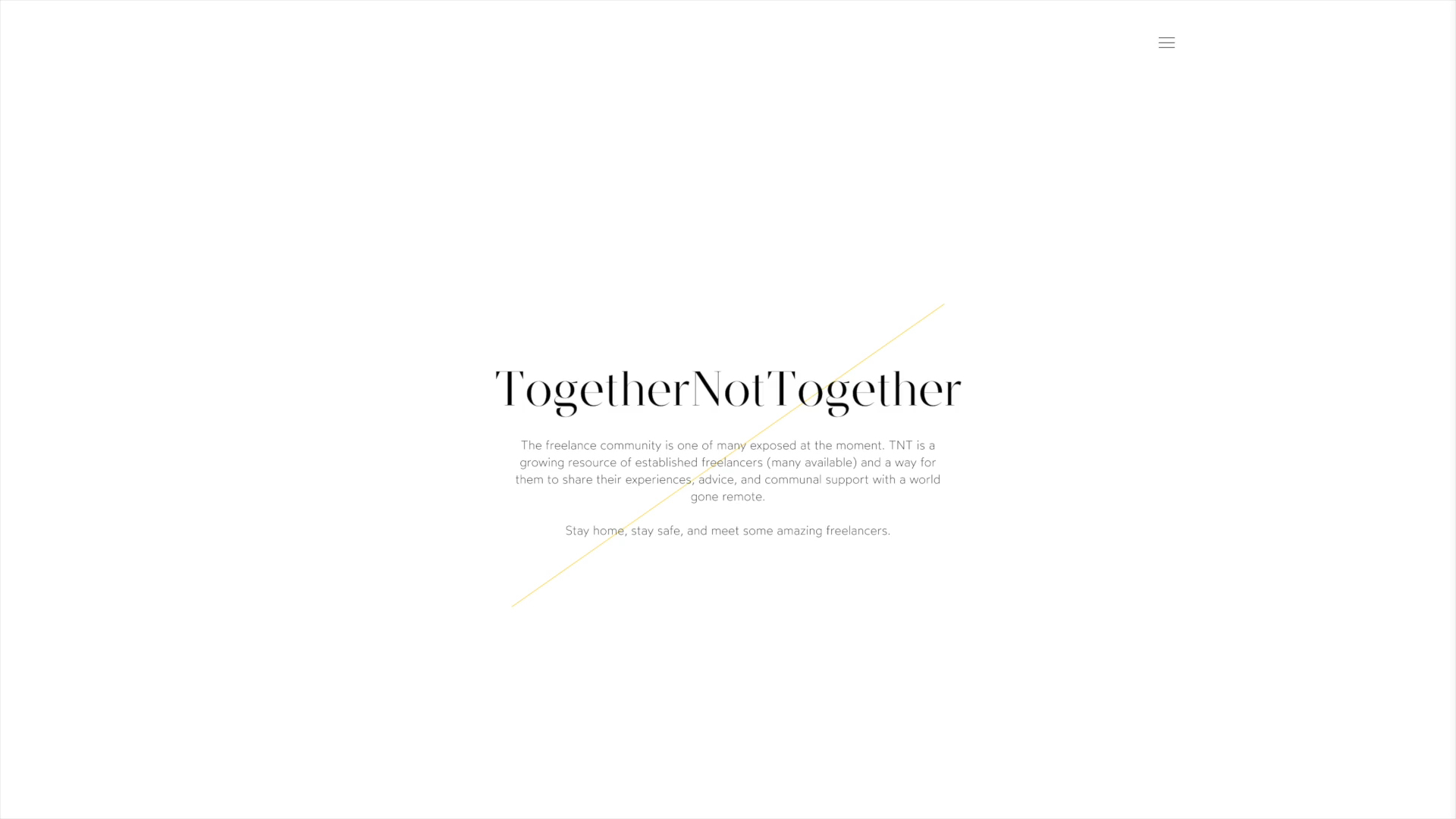 Together Not Together
Branding | Design | Development
Stay home, stay safe, and meet some amazing freelancers.
During the early days of the pandemic the world went remote and everyone was shifting the way they worked (and found work).
We worked with Nate Gagnon to create Together not Together, a resource of established freelancers sharing their experiences, advice, and support for the new remote work force (and maybe finding work along the way).

Exploding words and letters captured the feeling of the moment-in-time in motion.

Detailed type animations compliment the clean, simple design elements.

Bright menu's move quickly with a pop of color and a little bounce to their step.
(Also: Check out the subtle load on the hamburger menu hover)