2
Red Fox Coffee Merchants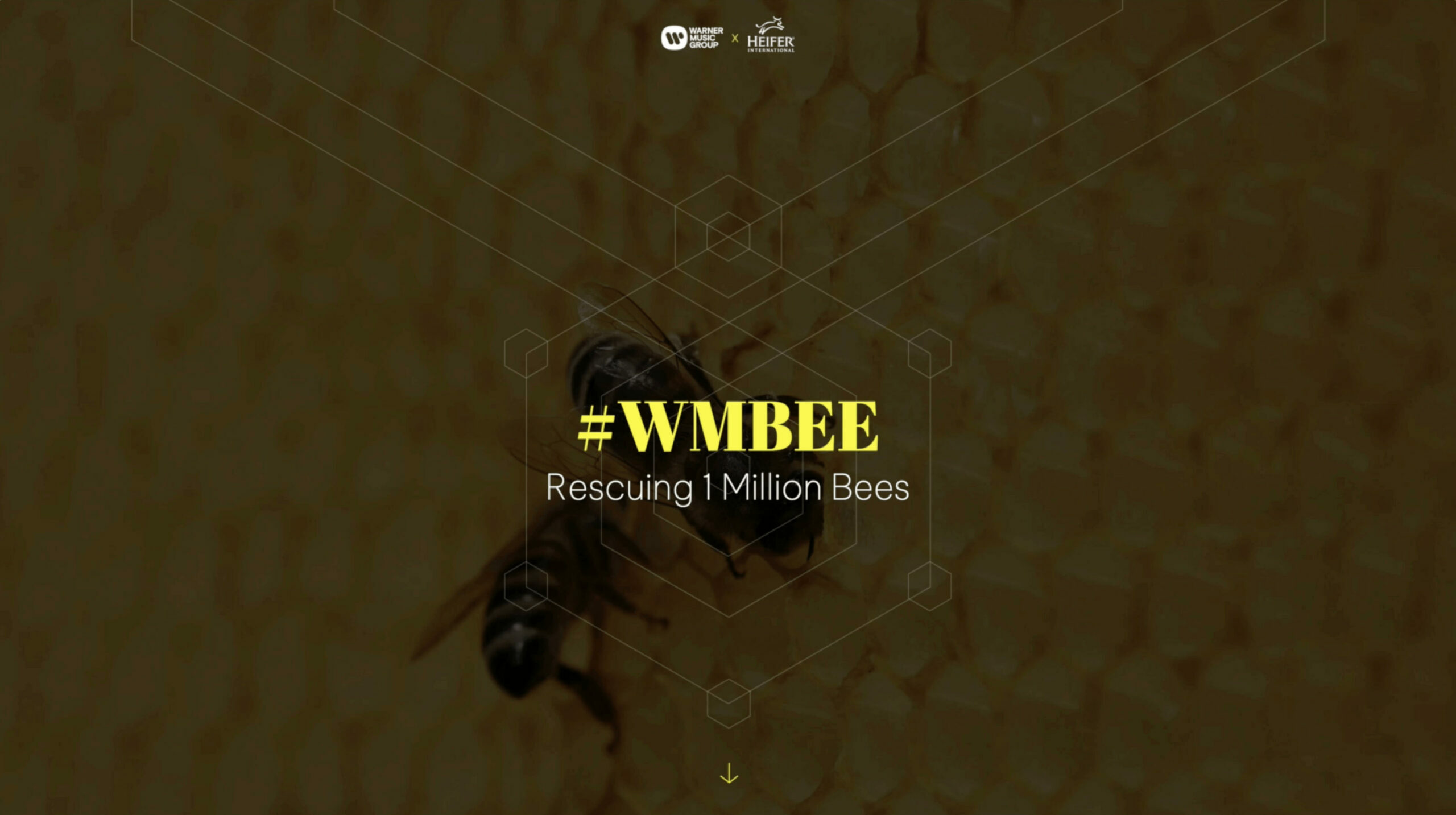 Warner Music: WMBee
Design | Development
Each holiday season Warner Music Group makes a large donation to a non-profit in the name of their employees. In 2021 they partnered with Heifer International to launch #WMBee, an initiative to rebuild bee populations in Mexico, Nicaragua, and Honduras.
We worked with Warner Music Group to design and build a cutting edge site to share the info about the holiday gift.
The hive-centric design came to life with special page transitions and complex, lively animations.

The honeycomb shape was utilized as a main layer of the design as well as an active component of the site, accentuating each transition.

Special attention was paid to scrolling cues, previewing the upcoming content and keeping users moving.

We focused on the animation details of every element, like text transitions, to give the site the active feel of a beehive.